A professionally organised after school art club based in Cranleigh Arts Centre, for young people wishing to improve their art skills.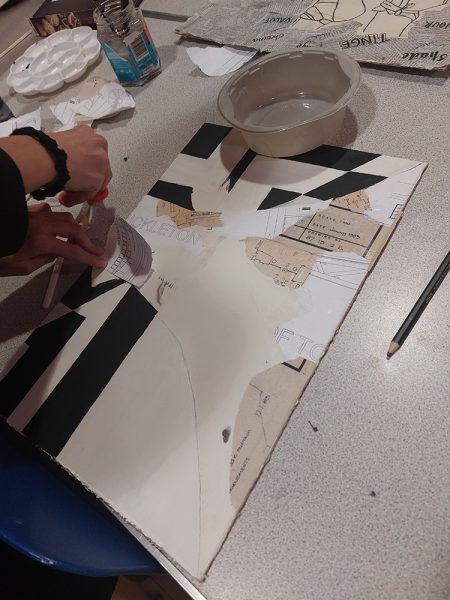 Welcome to Art Hub! We are Art Group based in Cranleigh, Surrey. Our ethos is to inspire young artists who are either planning to take GCSE Art in the near future or who just have a love for the subject.
The idea is that we can help you ENHANCE your work produced at school. Perhaps you never have time to finish things off in class? Or don't have anywhere suitable to work at home? Then Art Hub is the perfect solution for you.
We have worked in collaboration with Glebelands school, to ensure that the course content will be 100% beneficial and not interfere with any school-based work. The Art department there has given us their full support. Work completed at Art Hub will be able to be submitted with your GCSE folder when required (subject to the advice of your school Art Teacher).
Art Hub also run an Art Class at Rowleys day Care Centre (every Tuesday morning 10-11.30 a.m.) & a Craft Class (every Thursday from 1.15 until 2.45) there too! We also run Kids Craft Class (for ages 3+) one Saturday every month at The Arts Centre. (Contact the centres direct for more information).
Who am I? My name is Claire Vince. I have lived with my husband and two sons in Cranleigh for 7 years now. Before I left the Midlands, I worked as a Secondary school teacher, Assistant Head of Year, and Head of Department in both Birmingham and Stratford upon Avon.
With 20 years of experience, I am fully qualified with a BA Hons degree in Design Arts with Art History and a PGCE in Secondary School Arts. I also hold an Enhanced DBS certificate. I run my own sign-making and craft business 'I SAW THE SIGNS', but still missing the teaching element, Art Hub was born!
We meet every Tuesday after school in term time from 3.45 pm until 5 pm at the Arts Centre, Cranleigh. We have a large room with a sink and enough space for 15 students to meet at the same time. The atmosphere is relaxed, yet conducive to work. We learn, work and enjoy ourselves all at once.
So…what are you waiting for? If you want to be part of this exciting club that will also help your schoolwork, then please get in touch.